About Me
Step One Entertainment Presents
Cabaret style affair for grown folks . . .
Music from the 70's 80's & 90's
It's the Purrrr-fect place to
SHOW YOUR TAIL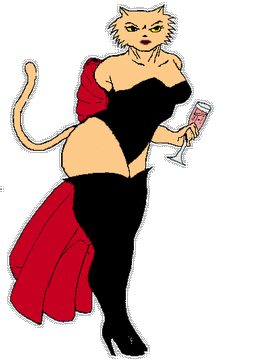 What you know about this ?
The flavor that's better then Strawberries &Chocolate
A grown folks affair so kids stay home we will not be dropping it like it's hot or shaking any Laffy or Taffy for this event.
But we will however
DO THE DAMM THING
until the fat lady sings.
We have a nite like no other starting with
LIVE PERFORMANCE
featuring
Today hottest R&B artist.
We also serve
FREE HOT FOOD for all guest
with special VIP Menu for
VIP GUEST (Badges Provided)
Talk about atmosphere imagine mingling with people of similar interest background and Expieriences, a opptiunity to network with inellignent ADULTS
A place where WE CAN ALL GET ALONG and have fun
No fuss No fights-PRIVITE SECURITY in the house
And of course the continued sounds of the 70's 80's 90's and only some real good current stuff to but all
digital sound
And with Dj Replay the former radio personality and constant party maker with over 15years in the field and considered one of the best of his generation so you can be sure the nite will be jumping
Private Tables Availible
V.I.P Tables Availible